| Community |
| 2022 |
I cannot recall how it all started, perhaps it was with Nick, maybe it was with Jesse. It could even have been with Chris, or Grayson. It happens, at least at times, that we do not recall the beginnings, but can penpoint memorable moments or the end of an experience. It may be the case that a chance happening created the opportunity and from the initial happening a pattern was created, making space for a recurring event.
There were combinations of us: different friends groups and people we were loosely associated with that would participate. We never have a reliable source of things to burn, but we would find a way to commandeer bits and pieces of wood, felled trees and pallets for the occasion. Not everyone was able to gather supplies, an obstacle created due to the lack of or type of transportation available. Over time, we stopped searching and started to hone in on areas we knew were reliable and would not mind our "borrowing" their pallets, though we never had any intentions of returning them; a feat that would prove impossible due to the chemical reaction produced when set ablaze.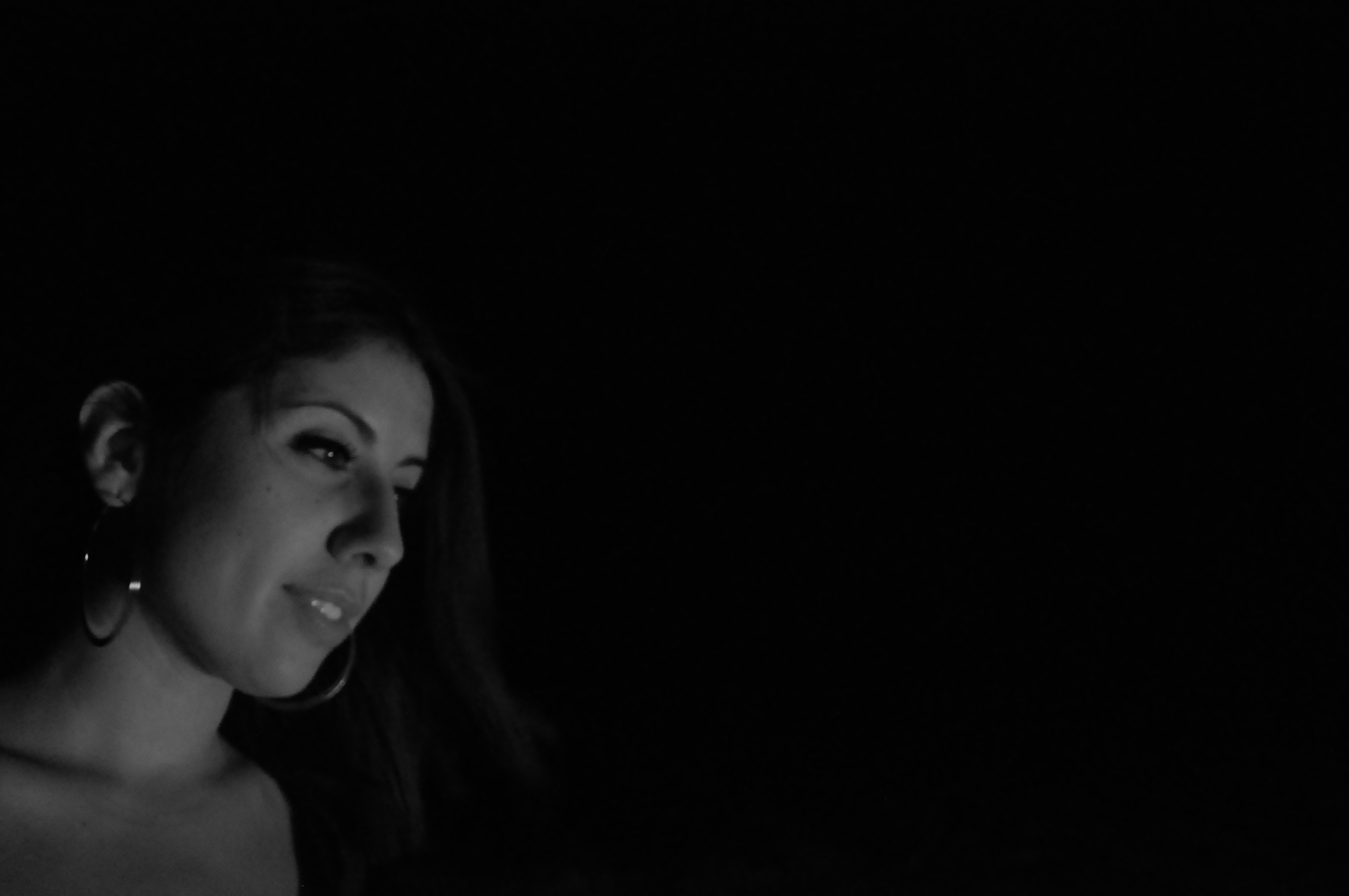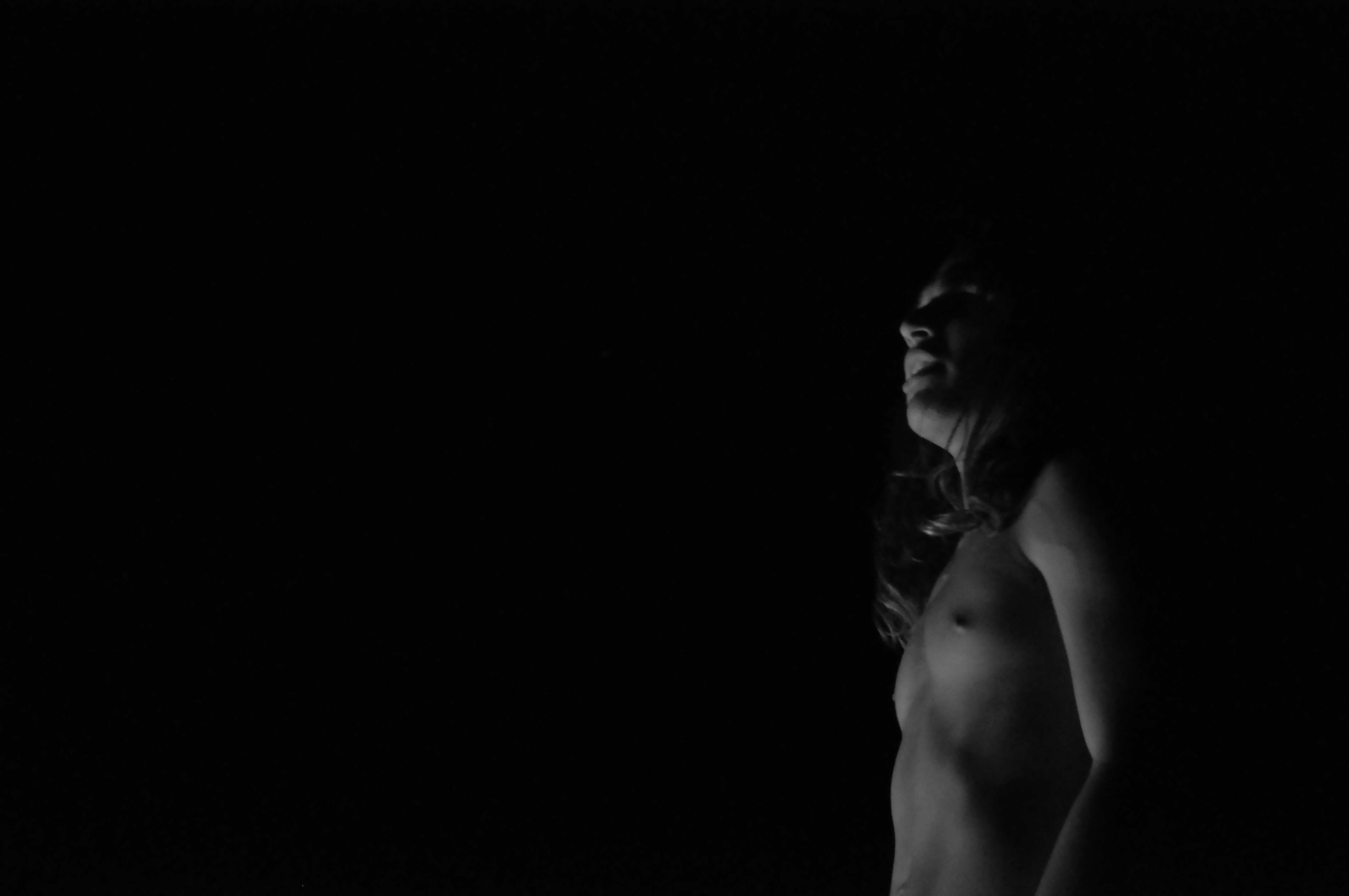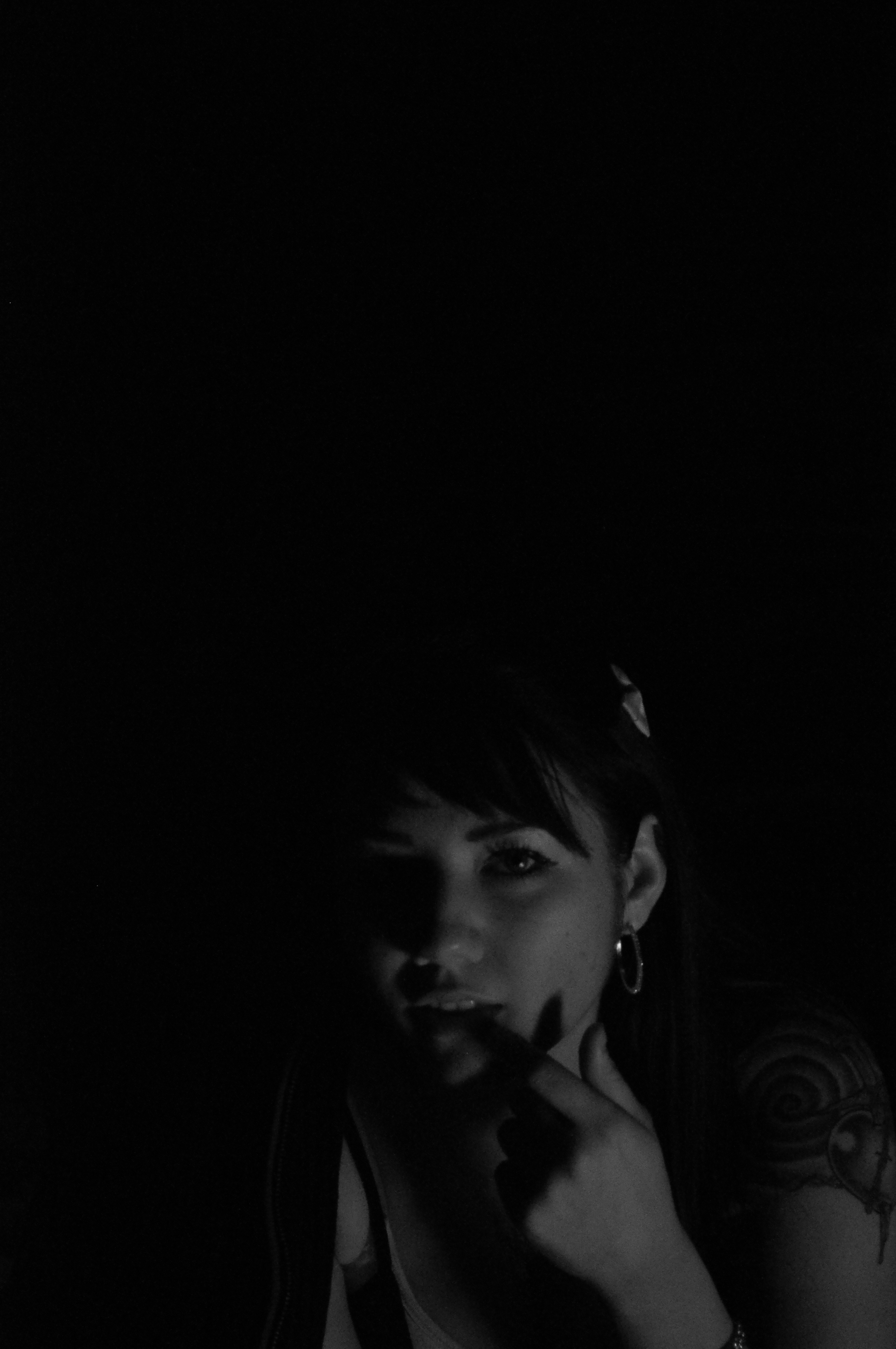 We went from searching neighborhoods, on a tear to find enough fuel to last a couple hours depending on the weather conditions, to approaching the local RadioShack about the massive pileup of pallets they had on their lot. Unreservedly speaking, we did not originally ask for these, but rather we "borrowed" them at a risk of breaking some law, or being interrupted in the task by the managerial staff. Shortly after reserving this quest for a time period which would shroud us in the cover of darkness, we simply began to ask after the materials. It was to our chagrin, surprise and amusement that they could not have cared less about the materials. Something we could have ascertained simply by witnessing the state in which we found them upon arrival.
Matagorda Beach was not much of a drive from Bay City, about thirty to forty-five minutes to be approximate. The beach has a few paths that could be taken to arrive at either the dune or the pier. The pier entrance was not the most ideal, as we would then need to carry the supplies down to an area with enough distance between itself and the highly flammable pier. We would opt for the alternative as it would require less of an effort to manage the supplies and to remove ourselves and whatever matter we might need to remove from the premises.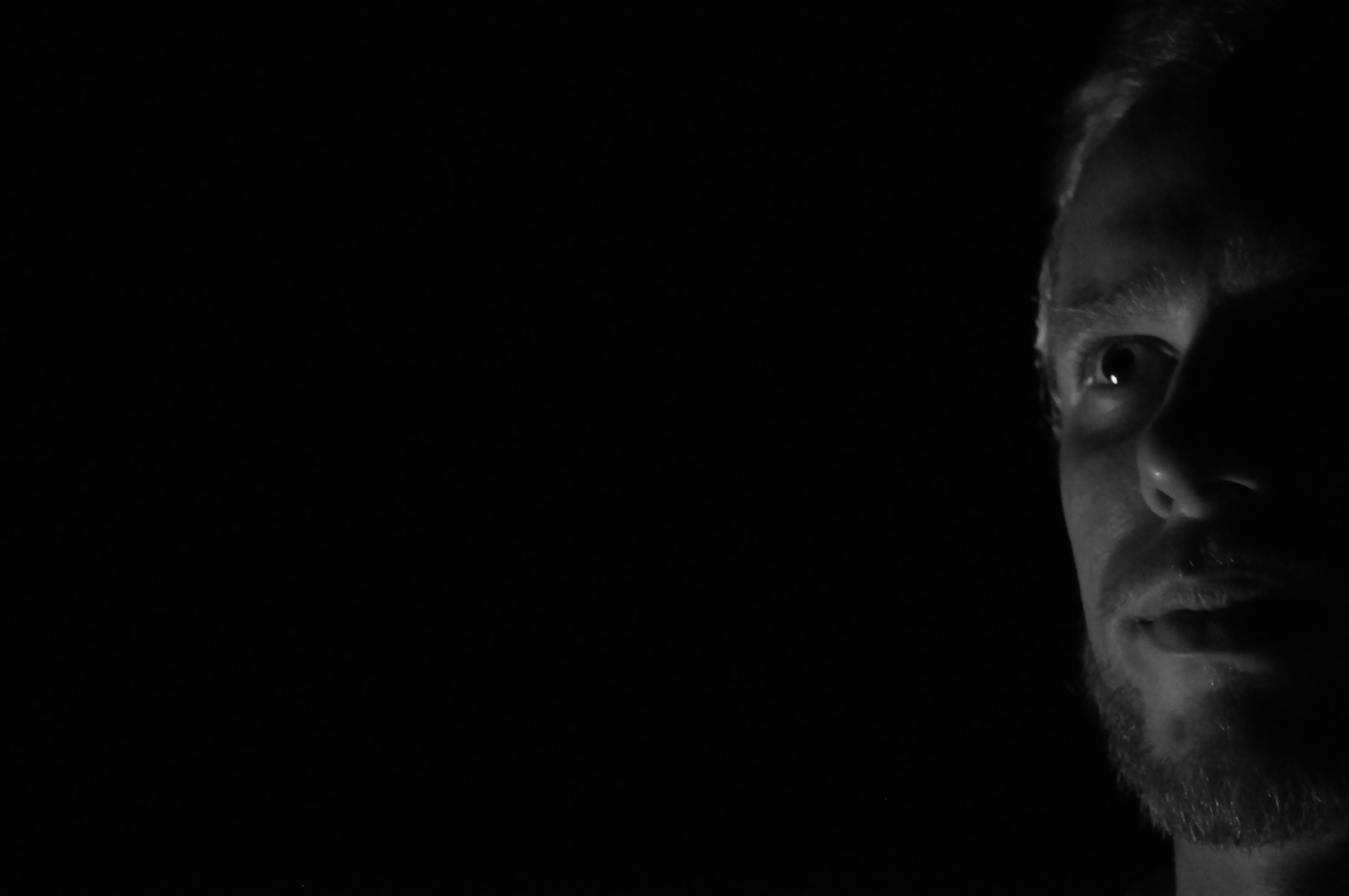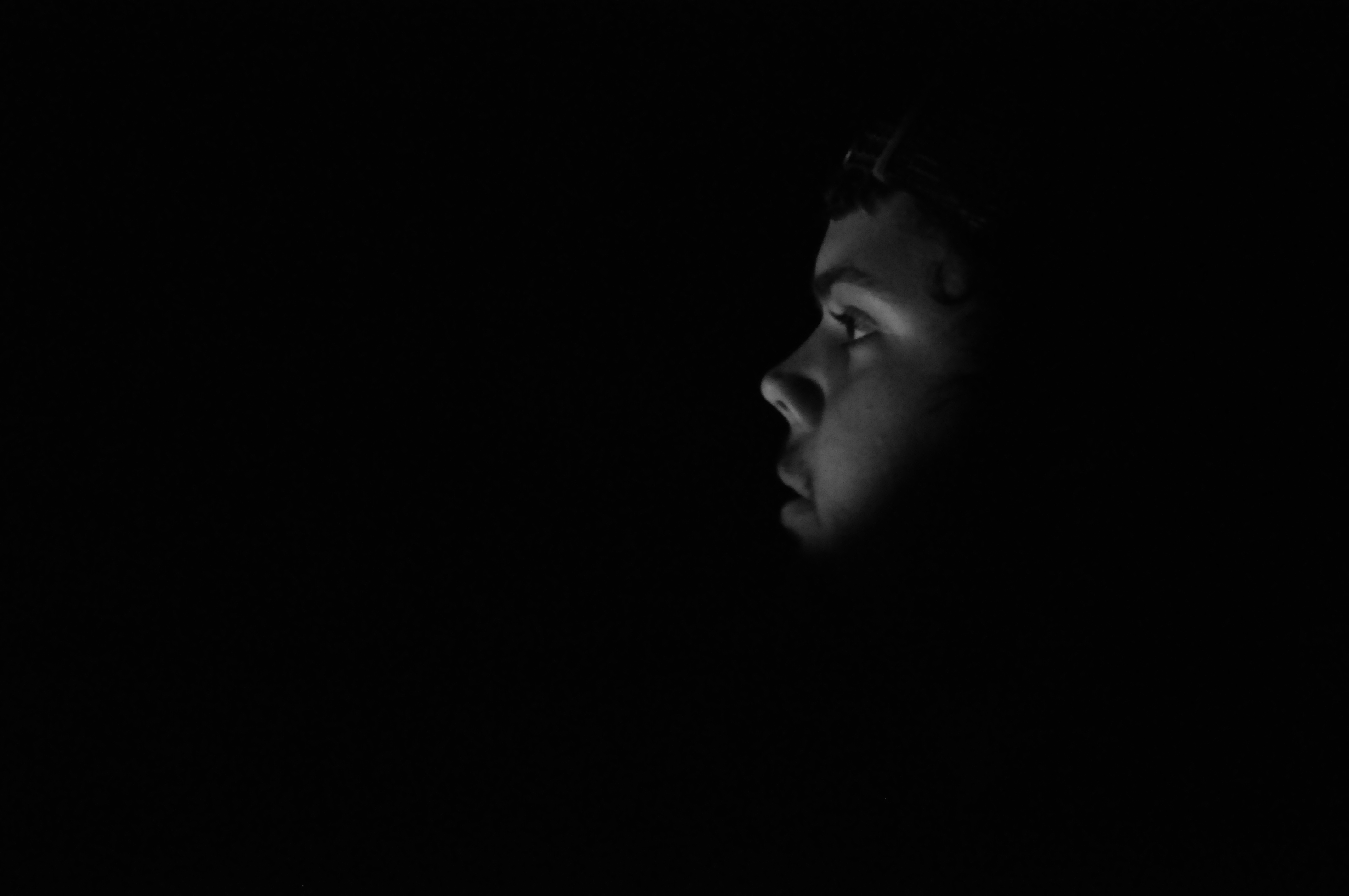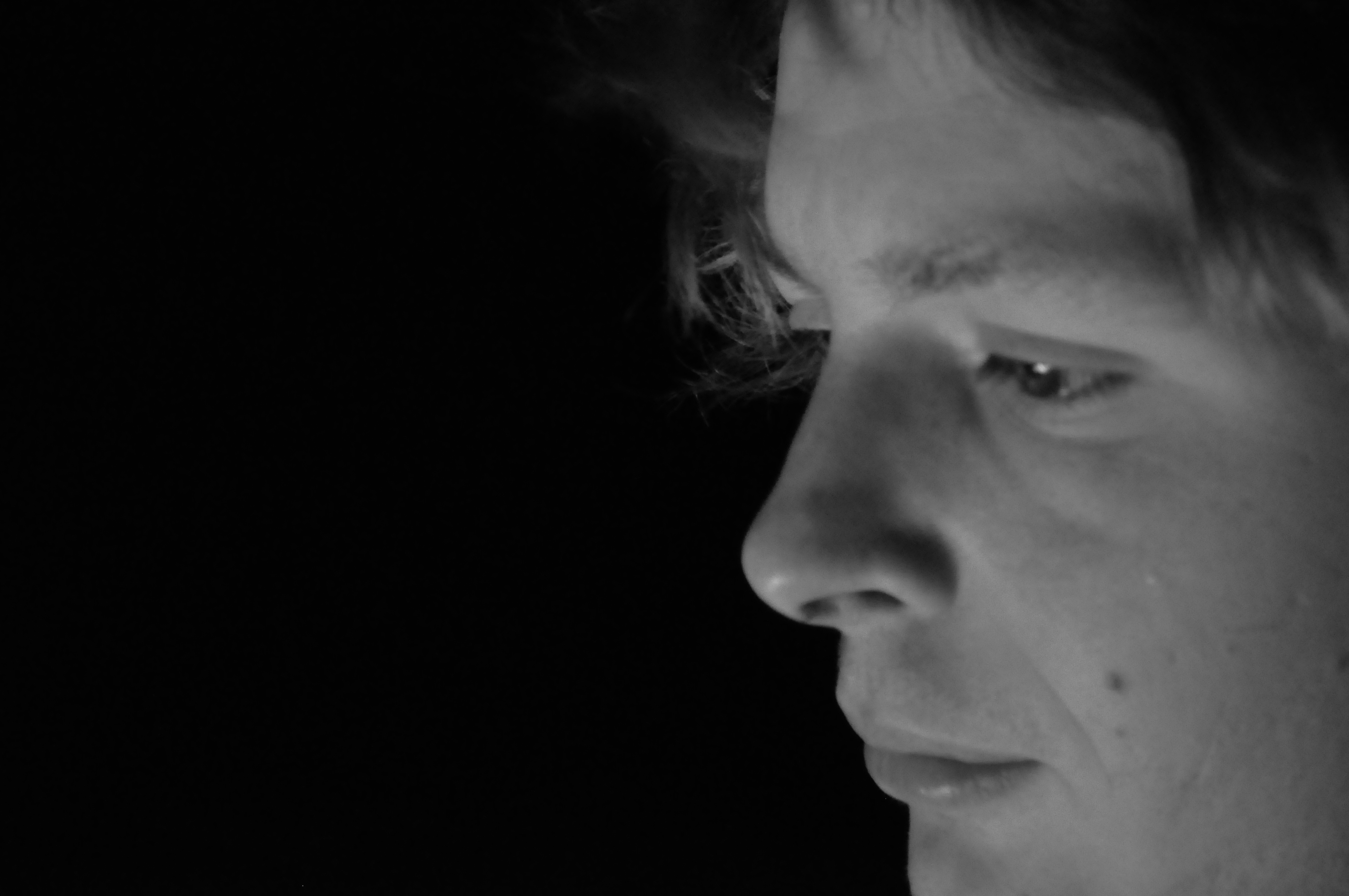 A narrow path led us between low rising dunes and to a parking section usually reserved for those whose vehicles could not traverse the unforgiving terrain. Many cars, and sometimes trucks would find themselves unlevel, having dug ruts within the dune leaving them in need of a tow. Depending on the size of the audience for the adventure, we might take more than one car to the beach, leaving several lower or less convenient vehicles in these spaces. The trek to our demonstrations would not be far from this location, primarily due to the need for our want for an easy and speedy exit from the locale.
I could not say when I learned to love the lick of the flame dancing upon the surface of a combustible material. Nor could I locate the foundational memory that led me to enjoy the smell of chemical reaction caused by the destructive causality. However, as previously stated, the beginnings sometimes do not need to be carried into the future when it concerns the effect taking hold of the viewer or individual witnessing the experience. This is not by any means to be considered as a blanket statement for all things or a variety of experiences. Many things find their meaning and purpose in the initiation of an undertaking, and should not be taken out of context to preserve the history of those actions and experiences.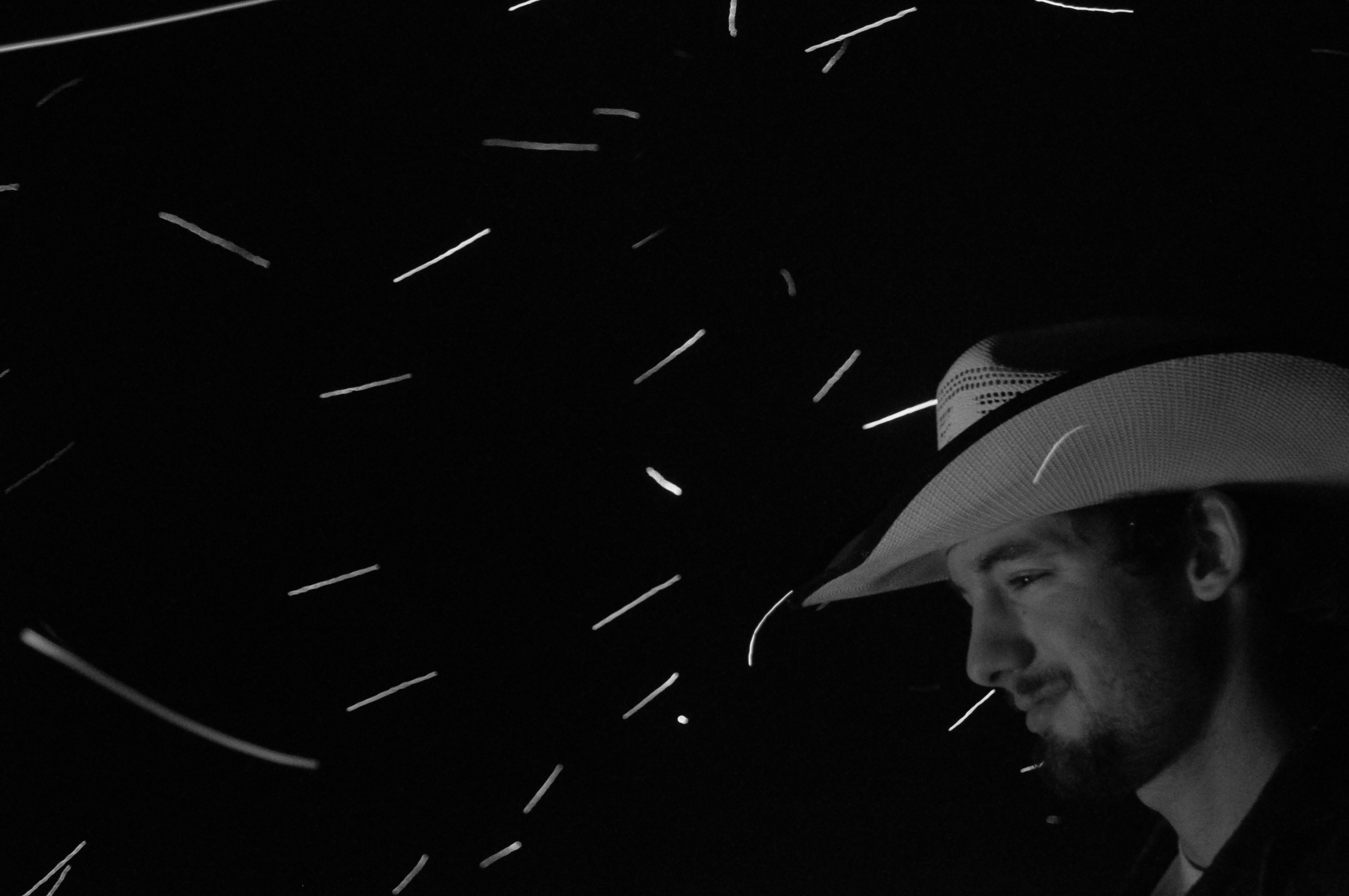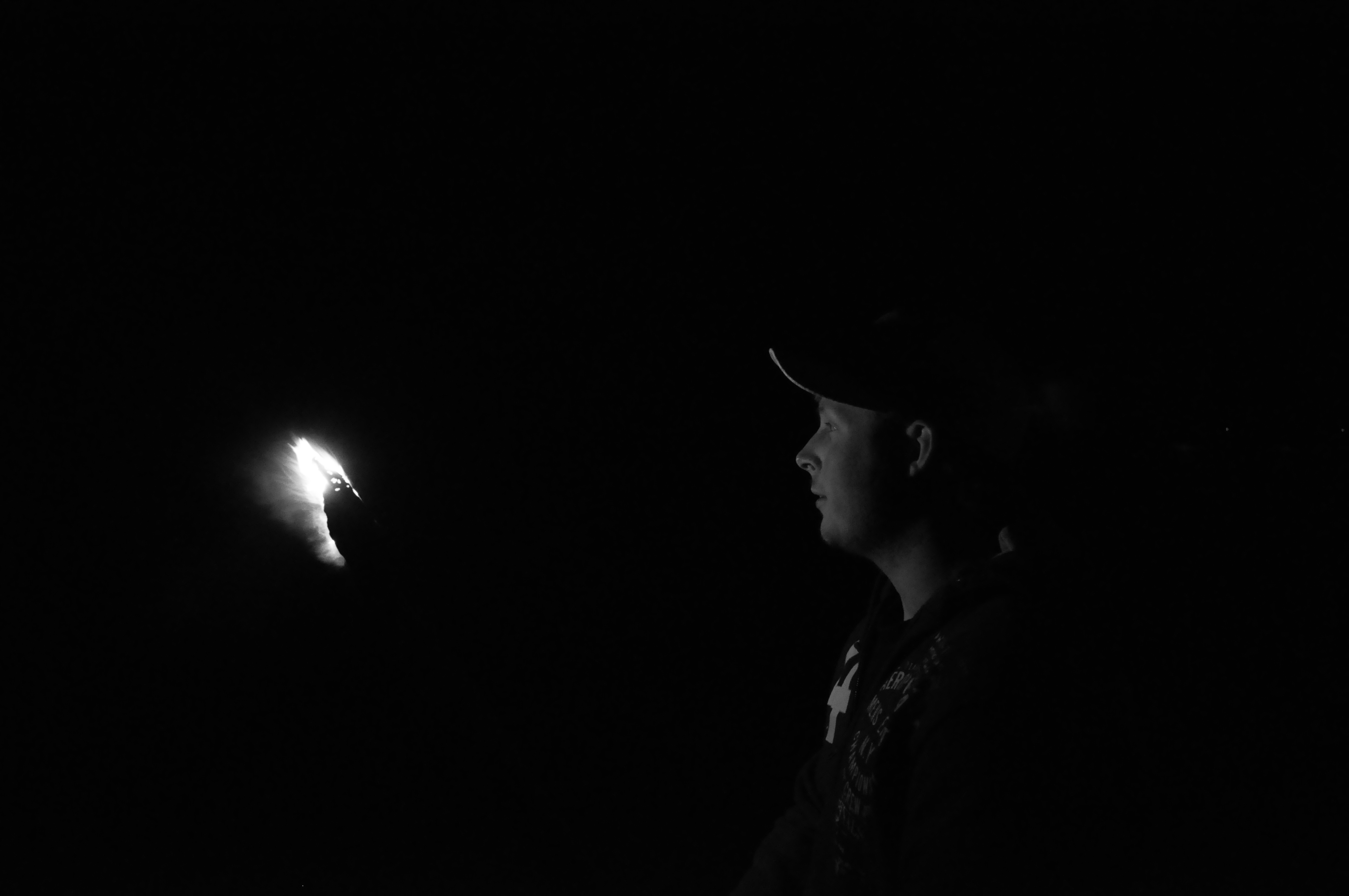 The smell of combustion, not that of a cigar, cigarette, barbecue or other circumstance do not carry the same significance or even aroma as that of a bonfire. There is something about the action, the scent and sentimentality of the occasion that carry connotations of more than the ability to burn and change into ashen rubble. The placement of individuals around a burning heap, in communion, conversation and absentminded flame gazing creates and curates an experience that could be taken as individualistic, primal, and transformative.
On one outing, we were preparing, locally at least, to outrun an ensuing rainstorm that would meet or beat us to our destination. We, as we had not yet decided to ask for permission, "borrowed" supplies from the business as well as collecting the remnants of felled and sculpted trees. Loaded, the bed of the truck stacked with combustible materials, we made our way through Wadsworth, passed the chemical plant and through the small township of Matagorda. At our midway point we engaged the rainfall, which fell with an intense veracity and seemed to come from all directions.
We hoped, as we always had, that we would be able to manage to start a blaze that would last long enough for us to not only justify our trek, but also outlast the torrential rainfall we outran before reaching Matagorda. We rushed to the dunes and arrived at a location we felt suitable for the undertaking. Our habit was to dig a hole in the sand to protect the beginnings of our blaze from the incessant and continuous gusts of wind that would flow in from the ocean. Stacking smaller, easily combustible materials at the base and heaping bits and broken pieces of pallet wood atop that. In this instance we were at the will of the weather conditions and in a fury to make sure the fire would be set prior to the onslaught we imagined would be just behind us.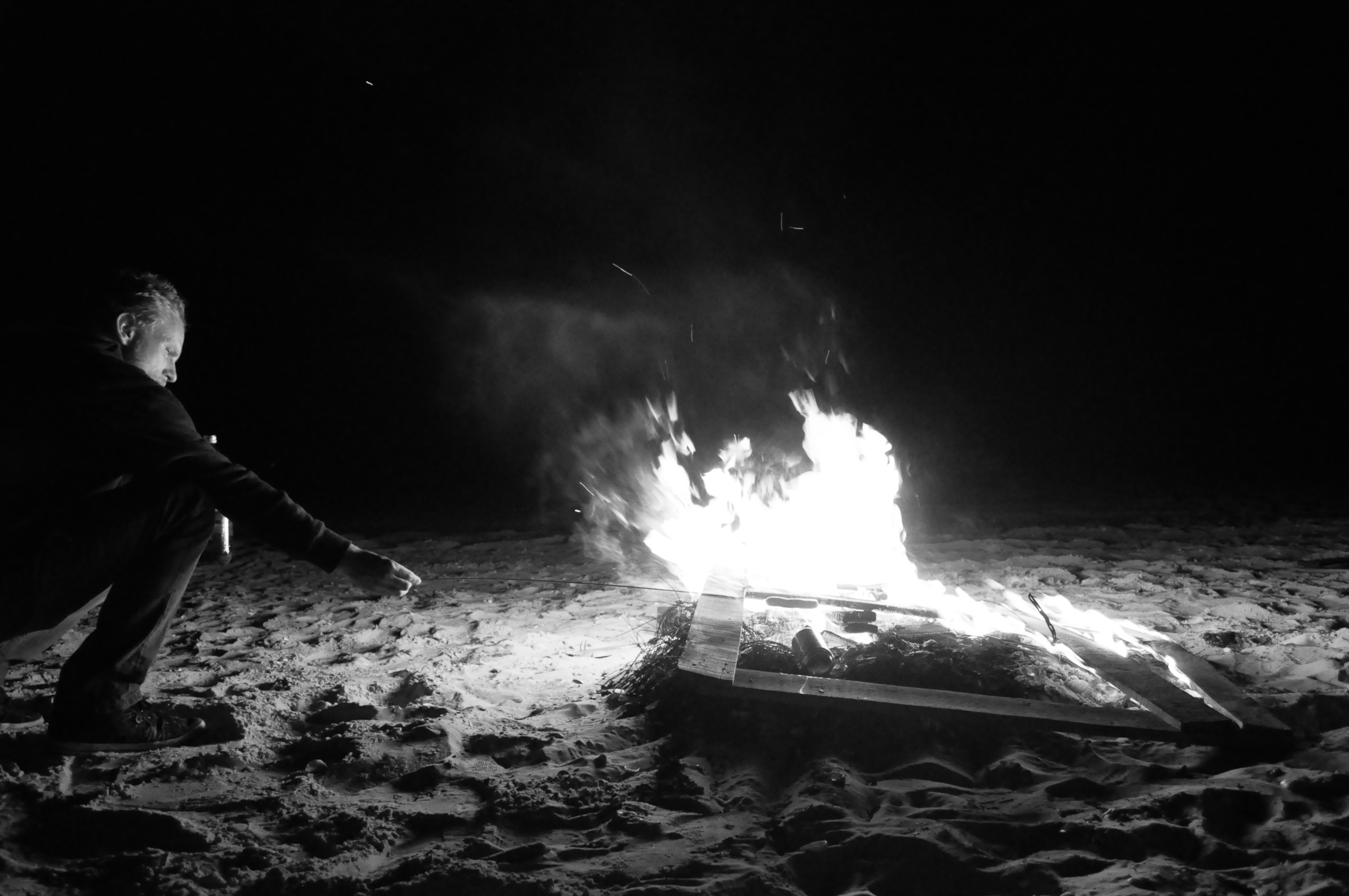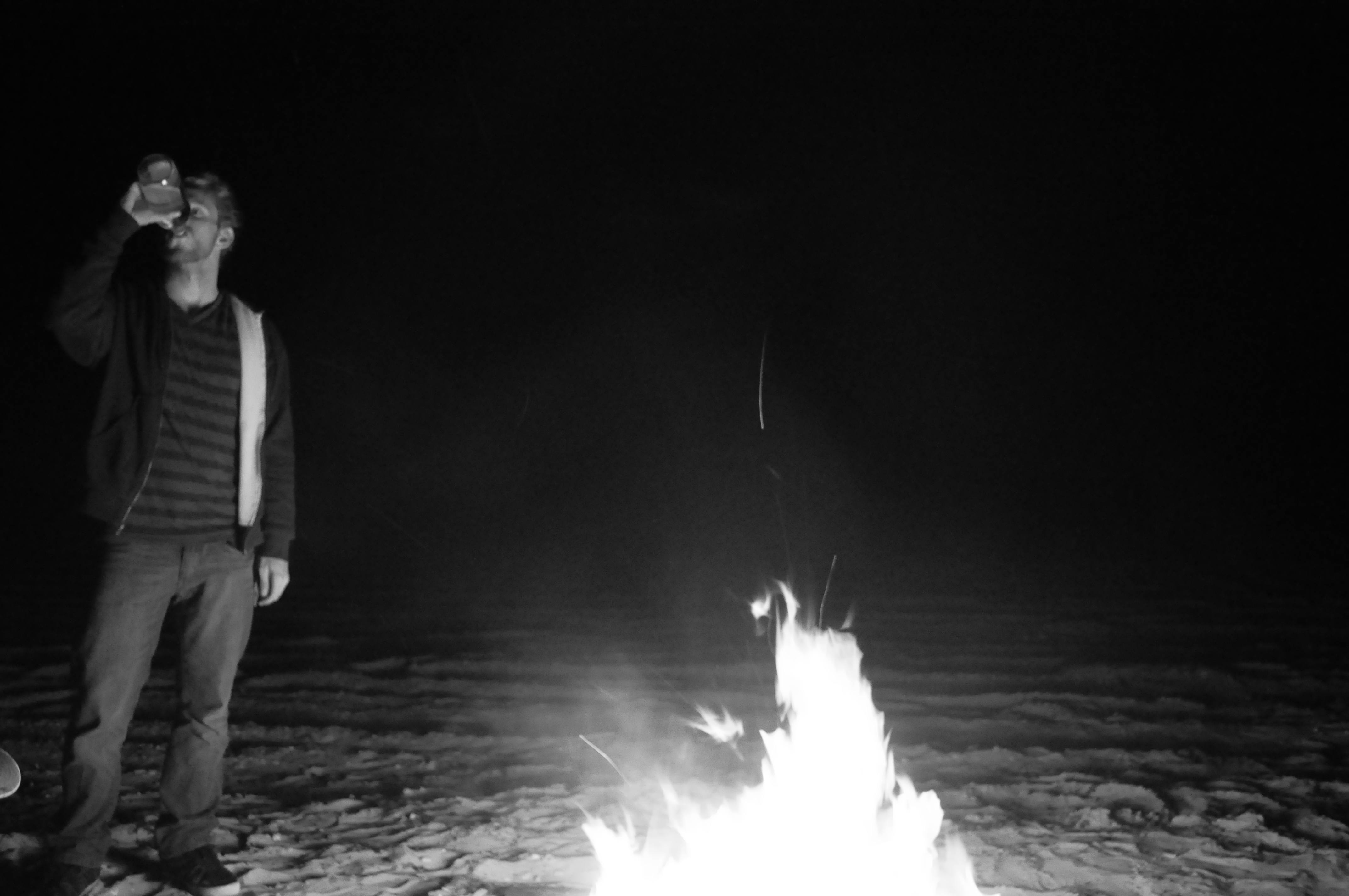 We were victorious, in that we were able to light the flame and secure a significant blaze. However, it was not much more than a moment after that we were in the middle of a rainstorm. We did our best to manage ourselves, knowing we would not find respite from the rainfall, but that we would not be much better should the fire lose its luster. We heaped plank after plank of the broken pallets onto the blaze hoping that the fire would cling to life as much as we desired to set ourselves near a source or warmth. For thirty minutes or more, we heaped piece after piece atop the mound keeping the flames in possession of a lickable source. Then suddenly, the rain clouds moved past and into the ocean, leaving us with very little remaining combustible materials to ensure for ourselves a restful place of warmth.
It was an experience. We were able to outlast the torrent and were proud of having done so, at that. Our original plan, however unrealistic, was to outlast the rainfall and to continue into the evening with the remaining materials, leaving only when we were prepared and ready. Rejoiced in our efforts and drank cold beers in celebration of that realization. Not long after, however it is quite possibly my memory is lacking in its assumption of time passed, we were joined by additions to our group. To them we recanted our actions and the vigor with which we undertook the assignment. Ecstatic, we felt victorious over the elements, feeling as though we prevailed against the odds. Not simply meeting, passing through and beating the downpour, but to also have been able to secure a blaze and to also sustain that for the length it was present with us.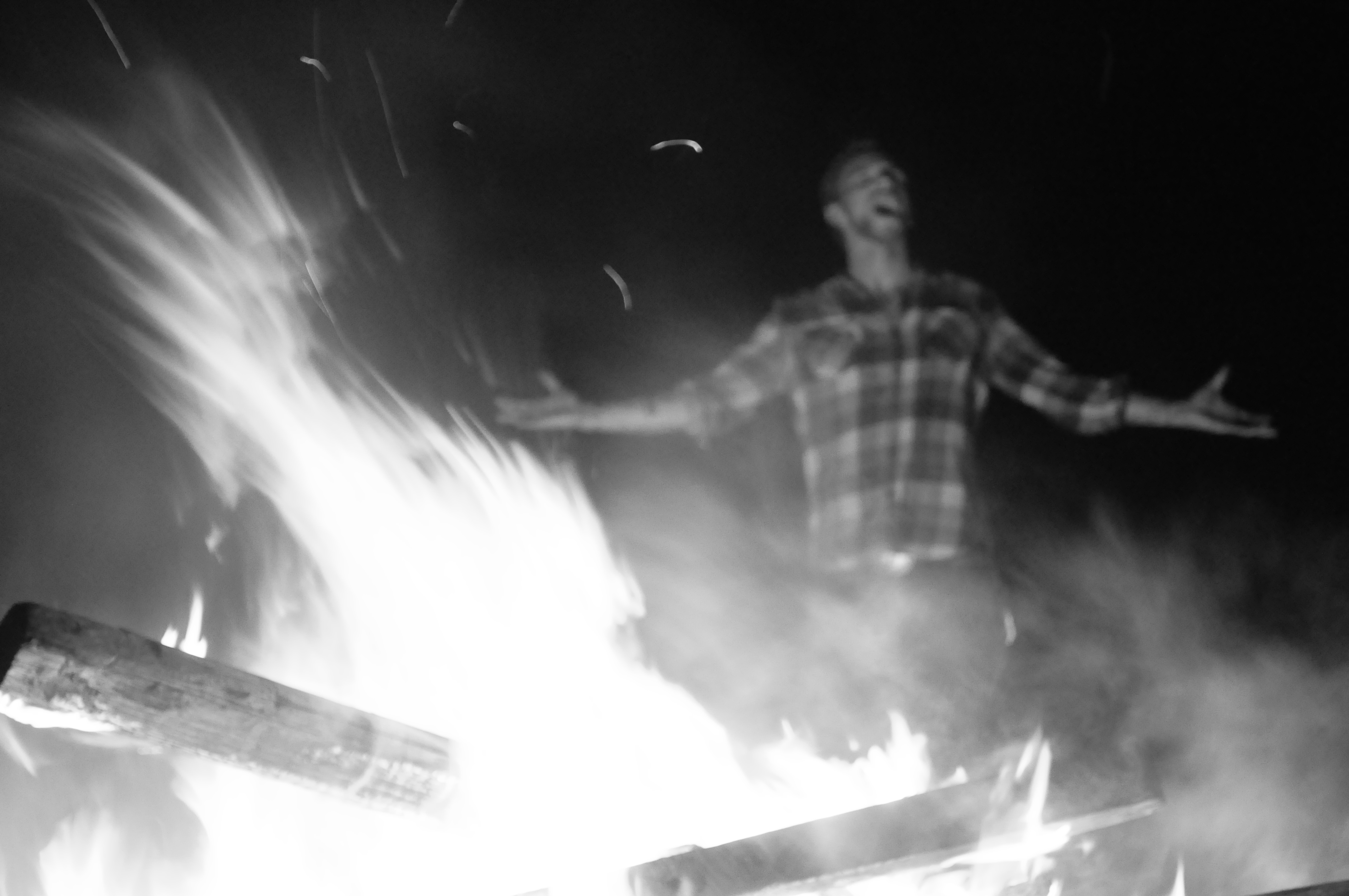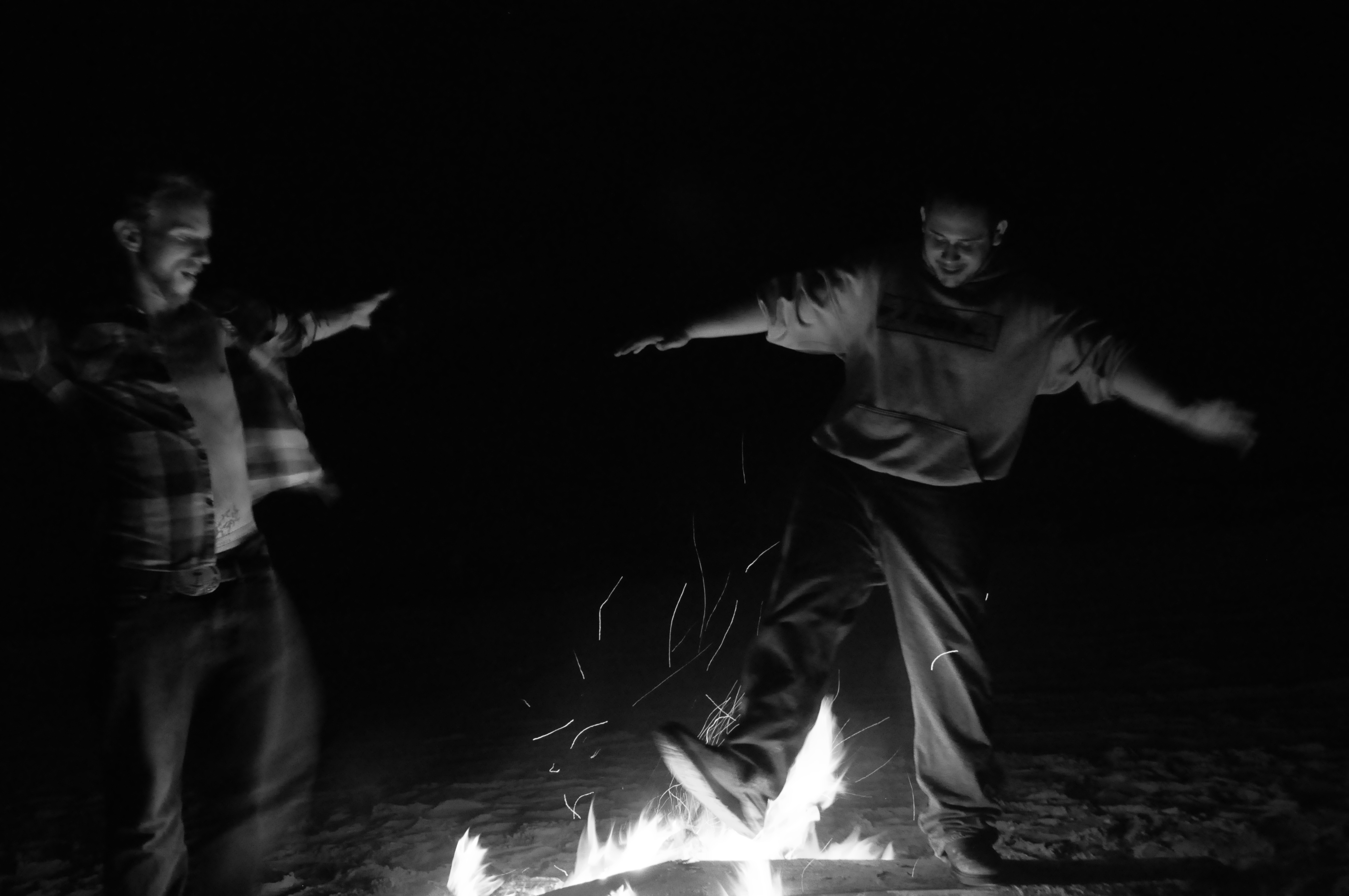 I could not recall whether those that arrived after our experience brought more to burn, but I am certain that we did not immediately leave following their arrival. It might have been due to our sheer want to rest within the moment, to share more communion with those present. For me, it felt like a test, and an surmountable setback that allowed for a greater sense of community with my friends. An experience that asked more than simply being present, but to be present and active within that experience.
For many of the fires I would be accompanied by my digital camera, a camera I was not often without. I documented many of our outings, making sure that should my memory fail, that there was a record of our gathering, the experiences and comradery we existed to make available for not just ourselves, but for anyone willing to sit through the pestering mosquitoes and the potential torrential downpour of a rainstorm. Bonds were made, friendships were initiated and investigated upon the shore, around the flames that licked upon the surfaces of those "borrowed" planks of pallets. Embers flowed into a deep darkness, sweeping themselves out of our presence, forever changed after having been charged with the task of providing warmth and the presentation of an opportunity to solidify and strengthen an idea of community within our network of friendships.