Current & Upcoming
A catalog of events, exhibitions and happenings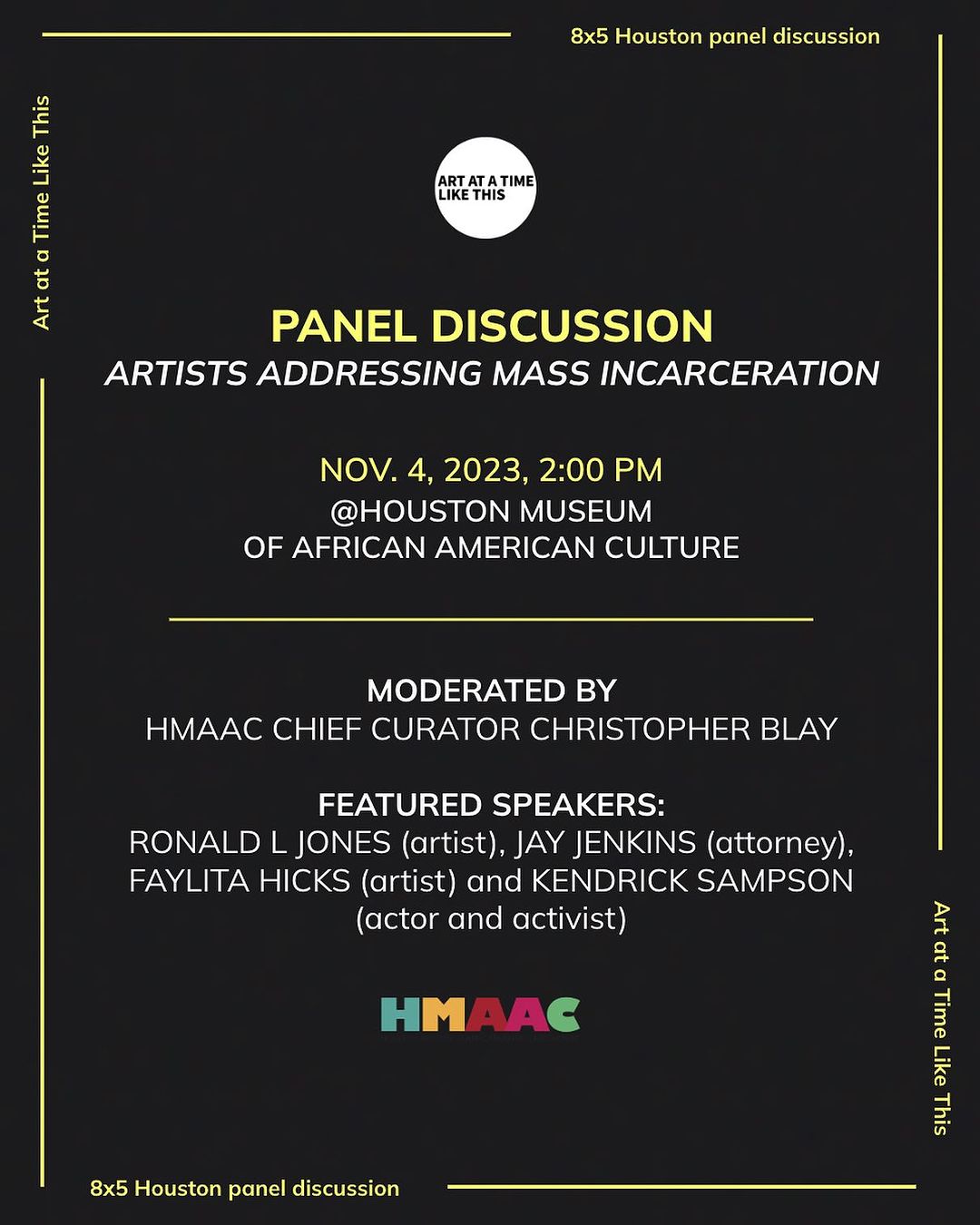 The panel discussion and event coinciding with upcoming exhibition '8x5 Houston', a public art campaign named for the size of an average prison cell. This panel discussion aims to raise awareness and provide an outlet for community participation around mass incarceration, art and activism.

The 8x5 Houston event will be hosted here at the Houston Museum of African American Culture and moderated by HMAAC's Chief Curator Christopher Blay.
Featured speakers include:

Ronald L. Jones (@ronaldllewellynjones), a Houston-based artist and documentary filmmaker, engaging conversations regarding individuals and their respective communities within normative societal structures.

Faylita Hicks (

@faylitahicks

), a formerly incarcerated artist, using poetry, video, and live performances to advocate for the lives of marginalized people.

Jay Jenkins (

@texascje

), the Harris County Project Attorney at the Texas Center for Justice and Equity, who additionally serves as co-founder of the Convict Leasing and Labor Project.

Kendrick Sampson (

@kendrick38

), actor and Co-Founder of

@bldpwr

, a non-profit organization supporting development, empowerment and change within marginalized groups and American society.