Art Sale
December 7-14, 2021
20%-50% off
It's that time of year again. The time where I feel there is too much art surrounding me in my home studio.
I'm discounting several works that I would like to see in a new home. All prices are discounted by and will be valid thru December 14, 2021.
To inquire about item availability click this
link
.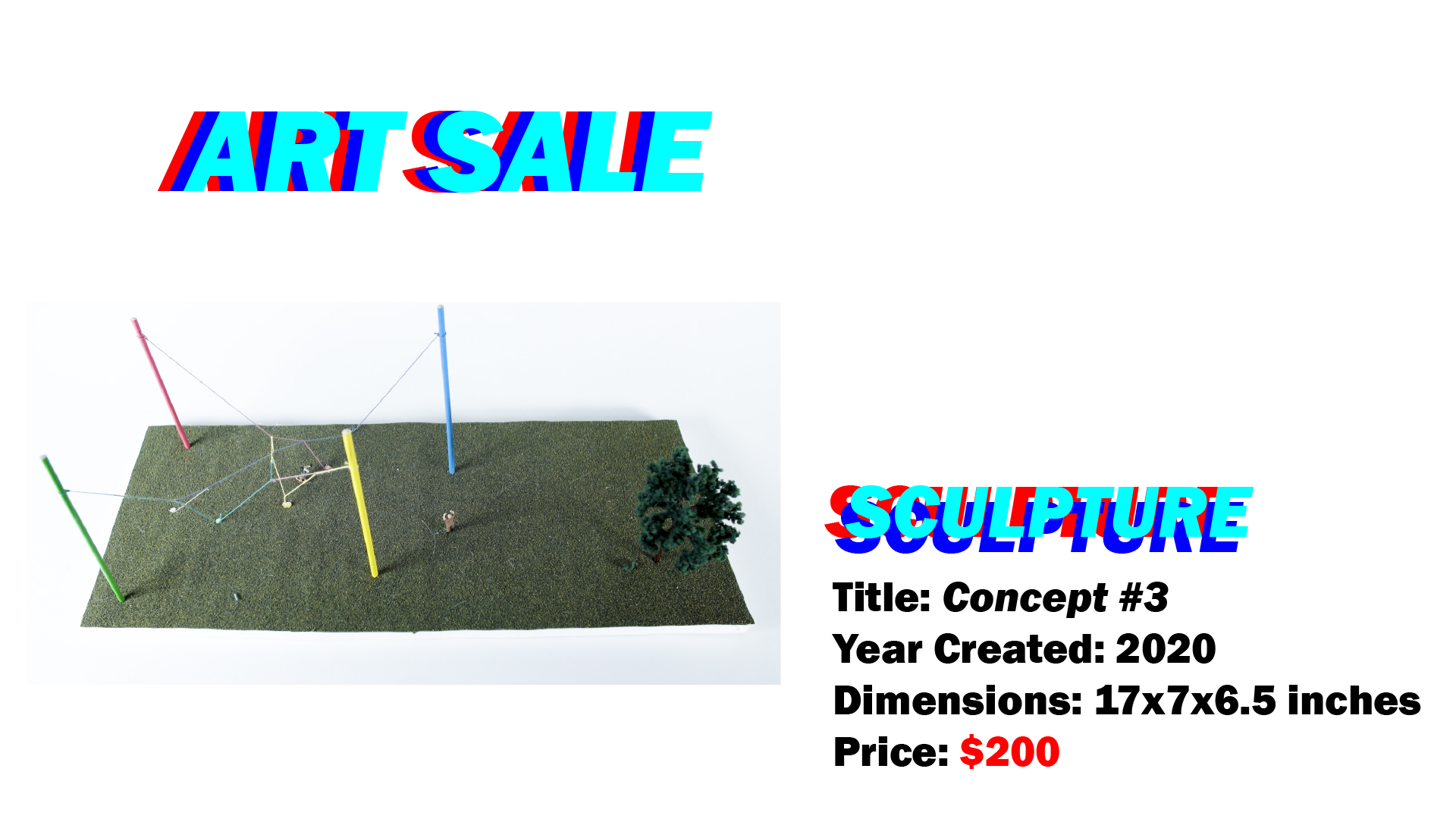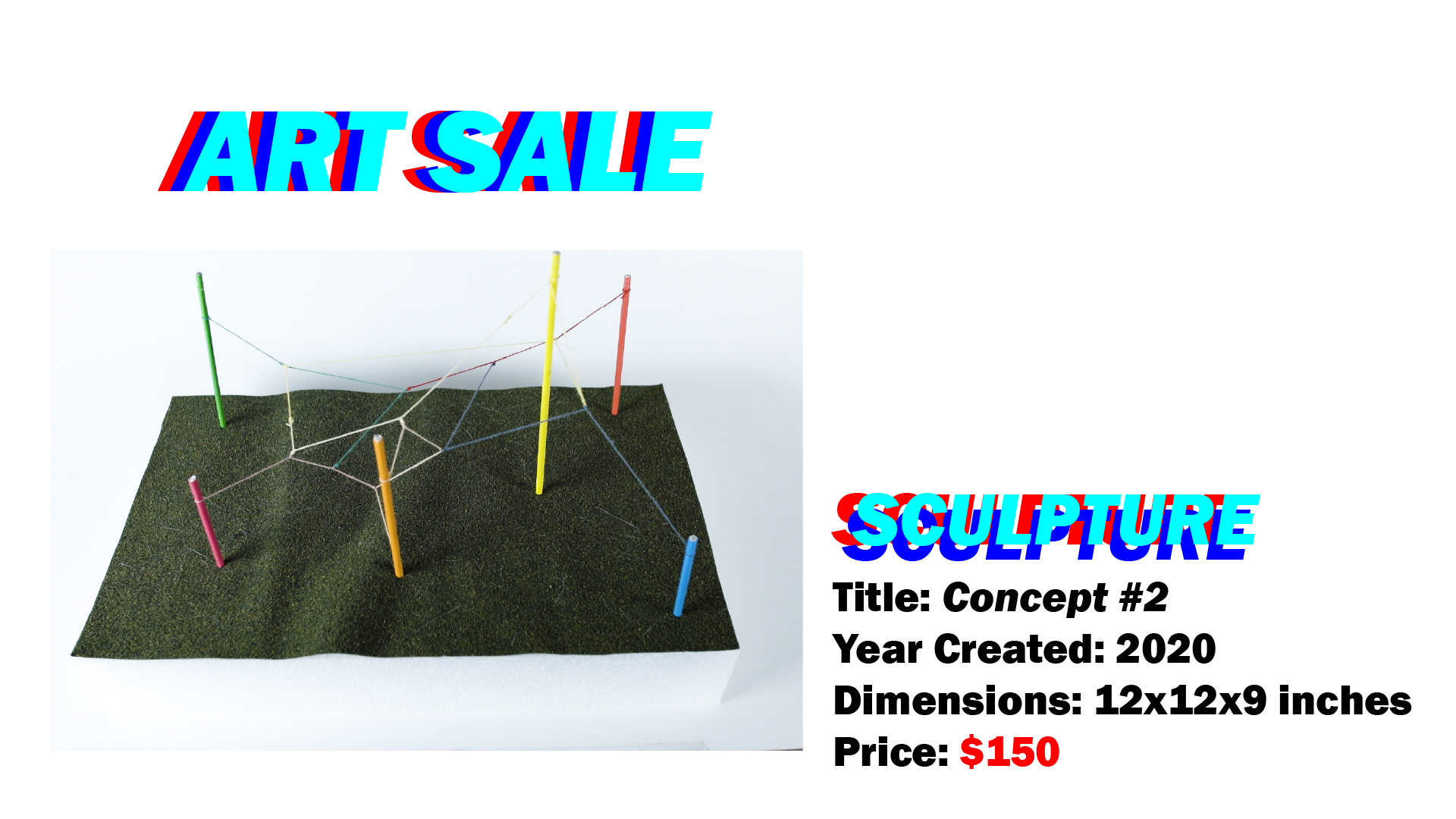 BME [Shayna]



My dedicated photo camera broke and I couldn't take headshots like I intended. But I also wanted to play with my video camera near where I live. There are lots of cool low light scenarios that I'd wanted to place someone in for a while. It's not being the easiest thing to do, ask someone to just walk around and talk with you...while you record or photograph them. That's my comfort zone, where all my best work comes from.

I like getting to know people and also being able to share those experiences with others. The fear that we will all be forgotten eventually drives me to document every conversation, gathering, meeting or occurrence so that we can always look back and recall, remember and be reminded of our past selves and our community. My sole aim with everything I do is to project myself and my community that much further into the future because history books have always managed to leave out some of the best parts of the story...us.

BME [Shayna] is an archive of the time and space occupied, the conversations, topics and their tones

Nevertheless, She Persists
Nevertheless, She Persists, which premiered over Zoom earlier this month, is a production by Sue Schroeder, Artistic Director of
Core Dance
, in collaboration with Core Dance Artists and Berlin-based composer,
Christian Meyer
. The new performance advocates for the dignity, intelligence, and potential of women everywhere. Six artworks from the
Crystal Bridges Museum of Art
's collection prompted the approach, asking viewers to look again at the depictions of women from the nineteenth through late twentieth centuries—representations of women both prior to and following the passage of the 19th Amendment.
Again Together
Online screening + panel (Intro by Ronald L. Jones)
December 16 | 7pm-8pm
A 13-minute documentary produced by Ronald Llewellyn Jones, in collaboration with
One Breath Partnership
, sets its focus on the cumulative effects of racist legislation that led to the contamination of communities of color, but more specifically those of the Black and Latino communities. The documentary looks back at what has caused a cascade of disparities within the Black and Latino communities starting with racist policies which gave open access to polluters within these respective and shared communities. Utilizing interviews the documentary offers first-hand testimony and experiences that cover a gamut of issues that stem from one root cause, racism.
Wave (Goodbye)

January 16-April 18, 2021
Galveston Arts Center
Wave (Goodbye) is a site-specific sculptural installation by Houston-based artist Ronald L. Jones. The installation is representative of a large tidal wave and its wake, sweeping through GAC's main gallery space and engulfing visitors. Jones' work adds physical context to the magnitude of repercussions regarding inaction and indifference in matters of human rights and equality, ecology, and industry. The wake of Wave, composed of translucent reflective surfaces, asks visitors to acknowledge a shared responsibility to the preservation and maintenance of a living planet and its inhabitants.
Zoom Co-Create Space
11pm-3am CST | 11/30-12/6
Are you one to disregard bedtimes? Same! I stay up pretty late, too. Let's stay up and cowork, create and conversate with each other.

Every night this week, starting at/around 11p I'll be hosting a Zoom call to make space for night owls that want to get work done while the world feigns sleep and scrolls underneath their blankets.

During that time I'll be cooking up bad jokes (I do this even without an audience or live streaming service), constructing new small works, editing personal video projects, printmaking, and digital artworks.

Visit my website, which is linked in my bio to access the necessary link to join the call.

Show or don't, I'll be creating either way!


The Brid[g]e, a visual essay, carries the narrative of an individual reaching their lowest point, yet unwilling to give up. Moments of mania, pause and blurred vision scored by melodic tones. The score aids the narrative hinting at the incessantly nagging thought often muted and the desire to rewind life.The Brid[g]e a composite of 'bride' and 'bridge'. A phrase calling for a bond between person and place; in this instance, a bridge. The idea that life has an end that you can claim, that we are bound to ourselves and a divorce is always an option. That we can attach a location to the act and keep it in mind in case of hard times.



2020 VIRTUAL GALA: CAN'T STOP, WON'T STOP
honoring­
Rick Lowe
•
2020 Texas Artist of the Year
Celia Álvarez Muñoz
•
2020 Lifetime Achievement Award in the Visual Arts
Mary & Bernardino Arocha
•
2020 Texas Patrons of the Year
------
Art League Houston (ALH) will hold our first one-of-a-kind 2020 Virtual Gala: Can't Stop, Won't Stop on Friday, October 16, 2020, 7 p.m. CST. Co chaired by Dr. Rachel Afi Quinn & Eesha Pandit, Dr. Greg Shannon and Claudia Solís & Dr. Matthew Wettergreen, this digital event will combine many components of ALH's signature in-person gala along with some special surprises! The evening will be emceed by Houston artist Phillip Pyle, ll and feature a delicious, three course dinner created by Underbelly Hospitality. Gala guests will also enjoy a captivating online silent art auction featuring work by both local and nationally recognized artists, a live-streamed performance by the New York–based duo The Illustrious Blacks, plus our annual awards ceremony honoring some of the brightest lights in the arts and arts philanthropy in Texas.
Contributing Artists
Celia Álvarez Muñoz • Charis Ammon • Claire Ankenman • David Aylsworth • Rabea Ballin • Debra Barrera • Erika Blumenfeld • Sebastien Boncy • Alice Leora Briggs • Susan Budge • Antonius-Tín Bui • Violette Bule • Margarita Cabrera • John Calaway • Alberto Careaga • Angel Castelán • Jimmy Castillo • Eepi Chaad • JooYoung Choi • Lucinda Cobley • Ruben Coy • Colby Deal • Jennifer Ling Datchuk • Julie DeVries • Tyler Deauvea • Lina Dib • Marsha Dorsey-Outlaw • Luisa Duarte • Trey Duvall • Brian Ellison • Sharon Engelstein • Ibsen Espada • Orna Feinstein • Caroline Graham • Gao Hang • Joseph Havel • Rachel Hecker • Daniel Heimbinder • Hillerbrand+Magsamen • Clara Hoag • Robert Hodge • Maria Cristina Jadick • Terrell James • Selven O'Keef Jarmon • Ann Johnson • Jules Buck Jones •
Ronald Llewellyn Jones

• Nyssa Juneau • Tsz Kam • Michael Kennaugh • Bradley Kerl • Daniela Koontz • Dan Lam • Nicolle LaMere • Melinda Laszczynski • Trevon Latin • Polly Liu • Jesse Lott • Matt Manalo • Jake Margolin and Nick Vaughan • Gabriel Martinez • Gabo Martini • Melissa Miller • Delilah Montoya • Arely Morales • Shayne Murphy • Manik Raj Nakra • Karen Navarro • Jessica Ninci • McKay Otto • Sherry Owens • Steve Parker • Eduardo Portillo • Preetika Rajgariah • Josué Ramírez • Cary Reeder • Patrick Renner • Gerardo Rosales • Art Shirer • Anthony Sonnenberg • Alexander Squier • Kari Steele • Mich S • Richard Stout • Terry Suprean • Britt Thomas • Prince Varughese Thomas • Giovanni Valderas • Kelli Vance • Myke Venable • Sarah Williams • Erika Whitney • Dick Wray



Bidding opens September 23 and closes on Friday, October 16 at 11 PM CST.


Click the button be

A.W.H. is a revisiting of visual aesthetic and lexicon utilized in my earliest video works.

Due to the unfortunate passing of her mother, Ashley returns visit to Houston. With no remaining familial connections to the city, wishing to close the chapter on Houston, Ashley takes in the streets of Downtown Houston for what could be the last time.

Arranged as a collection of vignettes and scattered moments, A.W.H. serves as documentation that Ashley was here and I bore witness of her presence here.
Art on the Avenue
September 15-19
Online + Winter Street Studios, 2101 Winter Street, Houston, TX 77007
-----
More than 250 artists contribute to Art on the Avenue—Houston's largest silent art auction and annual fundraiser for Avenue. This annual event raises funds to enhance the quality of life of working families, and to promote healthy, vibrant, and economically diverse neighborhoods to ensure Houston's future as a world-class city.Save the date for an online auction and semi-virtual experience celebrating the 23rd year of Art on the Avenue and the artists that make Houston more beautiful.
Due to the ongoing risk of the COVID-19 pandemic, this year's event will take place mostly virtually - over five days – with an online auction and the option to view artwork in person safely during open hours and by appointment. We will be implementing strict safety guidelines and will require that all in-person visitors adhere to them in order to participate. A livestream program will take place on Saturday to close out the auction and contactless curbside pickup is available for all winning bidders.
Art on the Avenue is free to attend online and in-person at Winter Street Studios, but donations and event sponsorships are encouraged. Click the "Become a Sponsor" button for more information. Stay tuned to this space for information on how to reserve your free ticket on
Handbid
.
Proceeds raised from this event support Avenue's mission to build affordable homes and strengthen communities but also the artists themselves. Participating artists have the option to donate all or part of their auction sales with Avenue.
Visit our website for more:
https://www.avenuecdc.org/art-culture/art-on-the-avenue/